Exams aren't the favorite part of studying; they leave you tense and unmotivated. The same applies when studying for the Test of Essential Academic Skills (TEAS 7) and feeling unmotivated while studying for TEAS exam can pause a real stumbling block to your plans. Passing your TEAS is mandatory for you to enroll in a nursing institution.
The most trusted resource for nursing students. Pass your nursing first time with our practice exam and tailored prep, prepared for just you. With an option of live tutoring on your area of weakness you are assured of a guaranteed pass.
So you must remain motivated to study, despite all sorts of circumstances. However, this shouldn't stop you from passing your TEAS and missing a chance to join the nursing school of your dreams. Are you struggling to focus or stay motivated when studying for your upcoming TEAS 7? Here are some important tips to keep your juices up.
Ways to Stay Motivated while Studying for TEAS exam
Use TEAS Study Guides for the Preparation
Excellent websites like Naxlex provide TEAS study guides and learning resources for students interested in nursing and other allied health programs. These resources include online tutorials, study manuals, practice tests, and learning strategies to help students succeed on the TEAS test. The study guide is crucial since it covers all the topics and practices multiple practice tests to help you get ready. Check out Naxlex packages.
While the Naxlex website is a good starting point for TEAS test preparation, you can check other online resources available. Do the research and check the ratings of these resources before investing in any online TEAS study program.
Create a Study Group with People with Varying Subject Strength
To achieve weekly study goals while preparing for the TEAS, it's best if you form a study group with other friends who are preparing for the TEAS. You should find people with varying strengths in the four main subjects, as this can help balance the group and allow everyone to improve their knowledge at the same pace.
For instance, you're strong in math but weak in reading, and another person is strong in reading but weak in math. You can collaborate and teach each other your vital subjects for better test preparation.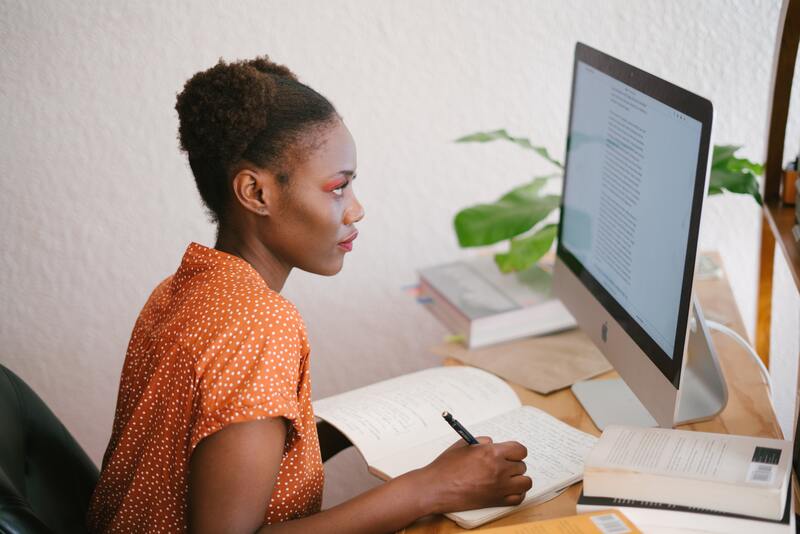 Know What to Expect on the Test
Being aware of the format of the test and the main topics covered can be helpful in terms of adequate preparation and time management for the exam. The TEAS has 170 multiple-choice questions. Twenty out of these questions are not counted toward the final score. These unscored questions are integrated into the exam with the 150 scored questions without indicating which questions are unscored. The test has a total duration of 209 minutes, divided into four sections:
Reading (55 minutes)
Mathematics (57 minutes)
Science (60 minutes)
English/Language Usage (37 minutes)
Knowing the time allocation for each section can assist in determining how long to spend on each question or set of questions and when it might be advantageous to answer quickly and move on.
Read More: Breaking Down the TEAS Test
Create a to-do List and Stick to It
List essential tasks you must complete during a specific time frame. It is advisable to start with simple and short lessons. Through this, they can provide a sense of achievement and motivation to continue working. This could help build momentum for further tasks. Also check out TakeMyClassPro.
Have a Study Time
Proper preparation and study time are crucial before attempting the TEAS test, and allocating time for studying each day is recommended. To stay organized, you need to assign specific days and times for learning, for example, Monday to Friday from 6:00 to 8:00 p.m.
This approach will help you create accountability and increase the chances of following through with reviewing the material. Students can use calendars, phone apps with alerts, and personal planners to help them stay on track with their study times.
Focus on your Goal
You must have strong motivations to pursue a nursing career; that is why you're putting loads of effort and dedication towards achieving this goal. Consider your progress, and stay focused on what inspired you to choose this career path. Check out the best nursing schools and remind yourself the goal. During those challenging days when you lack the motivation to study or review your notes, remember your aspirations and hold onto them as a source of inspiration when you are studying for TEAS Exam.
Don't schedule an Exam until you are prepared
Achieving a high score on the TEAS test is crucial because specific colleges enforce waiting periods before allowing individuals to retake the exam. Some institutions restrict the number of test attempts within a year. Lack of adequate time for test preparation may cause anxiousness and lack of motivation. That's why you should prepare first, then schedule the time to sit for your TEAS. Naxlex can help you prepare to sit your TEAS with over 1000 practice questions.
Take a break
Although you want to pass the TEAS, you must take time off to refuel yourself. Your body needs a break, too, so don't feel guilty for not studying when you feel weary. You can always take the weekend off as you rejuvenate and regain your strength.
Conclusion
Sometimes studying isn't as enjoyable as it should be, especially in challenging subjects. But passing each subject is vital since each mark counts toward joining the nursing program. That's why you must stay motivated when preparing for the TEAS.
Use the Naxlex study guide; it's simple, concise and will help you with a 90% score in the ATI TEAS 7. The study guide has excellent features, including in-depth explanations for wrong and correct answers. You can also enjoy free TEAS practice to help you evaluate the guide. With a 4.8 star rating on trust pilot, it's a guide worth using.