High Teas scores are always a dream for every nursing student applying to join a nursing school or health program. You must know how the grading system works | How To Grade My Teas Practice Test to increase your chances of passing the TEAS exam. Since the TEAS test is an essential and unique exam, achieving high test scores takes work. You will have to pass four different tests in each section. To help you achieve good scores, you must prepare well by creating a suitable study schedule.
The most trusted resource for nursing students. Pass your nursing first time with our practice exam and tailored prep, prepared for just you. You are assured of a guaranteed pass with an option of live tutoring on your area of weakness. With guaranteed pass rate of 90%. Get your Money back if you take our assessments with a pass rate of 85% and fail your actual exam. Sign up for our premium package.
TEAS Test Score Calculation
TEAS exam score is divided into three categories:
Total Score

Content Score.

Sub-Content Score.
Each of the categories is given a score depending on the individual sections. The ATI will use these scores to help assign academic preparedness level to the overall score. The levels are designed to explain how much an individual is prepared to attend a nursing school or a health program.
Every exam section has a particular weight calculated for the final score. The score depends on the answers to the questions in every sub-content section.
The sub-content area scores comprise subsections of previous sections like the reading section, the key ideas and details, and the craft and structure. Every content area has these different subsections; each independently assigned a score.
The students must understand that ATI will only give a score on the questions they give the correct answer. It means skipping more challenging questions is not an excellent strategy for passing the TEAST test.
Answering as many questions as possible will help improve the overall score. The students need to be aware that while those taking online exams will receive their scores immediately after completion, those who take the paper version will wait for some hours to be graded.
TEAS Score Range
Apart from the different scores assigned to the various TEAS exam sections, the students also receive an academic preparedness rating to help determine their readiness to attend health programs. The ratings are based on the student's overall score for the whole examination.
The academic preparedness levels will give students and institutions an idea of how they performed in the exams. They can dive into specific areas for more details.
For example, In the Reading exams, students can determine the most challenging areas. If they fail to meet the institution's expectations, the score report will help them focus on improvement areas.
Average TEAS Test Score
The Average TEAS test score is 60%. The average number of test takers applying for associate degree programs is 66%. The majority of the students in the bachelor's degree programs have a score of 70%.
TEAS Proficient Score
TEAS score ranging from 78% to 100% is considered the top scorer . Test proficient score indicates that you have a solid knowledge of health sciences. Most students with TEAS proficient scores can work professionally and do not require any additional certification.
A proficient score will mean you have an absolute advantage over the other students who did the same exams.
Competitive TEAS Test Score
Competitive TEAS score ranges from 59% to 77%. Students with competitive scores are said to have a general understanding of the nursing field. They are eligible to attend nursing schools or can enter the workforce. These students must still absorb more advanced knowledge to improve their specialized abilities.
Less Competitive TEAS Test Score
These scores fluctuated between 41% and 58%. It indicates that you possess basic health sciences knowledge. You can still apply for nursing school admission, although the possibility of acceptance is less. Students with less competitive TEAS test scores should consider adding knowledge and improving their grades.
Below Average TEAS Test Scores
It is the lowest TEAST test score between 0% and 40%. It indicates you need to prepare better and have more knowledge of nursing. Applying for admission to a nursing school or a health program with this score is impossible. You will have to start your preparation in terms of skills, knowledge, and spirit to attempt to improve on the score.
How Long It Takes To Get TEAS Test Results
Nursing students who take their TEAS test electronically will receive their score reports immediately. Those who opt for pen and paper must wait at least 48 hours to receive their TEAS test results. Most students prefer using electronic means to take their TEAS exams as they get their scores immediately after time elapses.
TEAS Score Report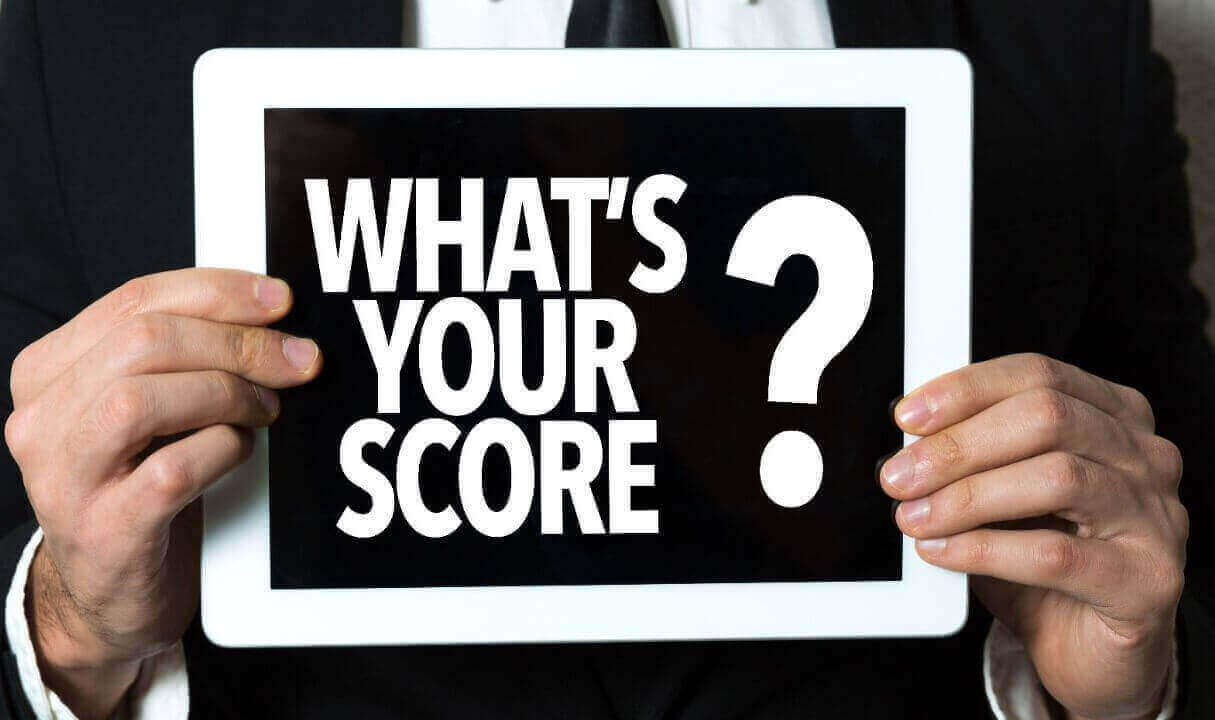 Your TEAS online test results will be displayed after you complete the exams. When you use the pen and paper version, the scores will show up on your ATI online account 48 hours after the ATI has received your exams from the institution.
Apart from your final score, the report will identify topics where you missed most of the questions to help you plan for your study if you will be doing a retake. According to ATI research statistics, up to 40% of students retake the TEAS test .
There are nursing schools with a cutoff score that requires the applicants to attain a minimum score within a specified number of test administrations. For example, some institutions will require their applications to get the minimum scores by doing the test at least twice.
Suppose you fail to attain the cutoff score after taking the exams two times, but the score was above the threshold the third time you took the TEAS test. In that case, your application will not meet that particular institution's admission criteria.
Just because an institution has a minimum score for admission does not mean that every nursing student who exceeds or meets the score will be admitted. Other aspects of your application will be considered. In the same way, a nursing school without a minimum TEAS test score will likely accept students with high scores. Aspiring nursing students should conduct extensive research on schools they are seeking admission to know what other factors they consider to admit a student.
Struggling to pass the TEAS exam? Pass on first time
Studying for the TEAS takes a lot out of your precious time and adds to existing stress. Naxlex engages you through interactive learning tools such as quizzes, videos, and study guides.
Sign Up To Study More On
Naxlex