What is the name of the dome-shaped muscle that plays a key role in breathing?
Correct Answer : A
The diaphragm is a dome-shaped muscle that plays a key role in breathing. It separates the thoracic cavity, which contains the heart and lungs, from the abdominal cavity. When the diaphragm contracts, it moves downward and increases the volume of the thoracic cavity, allowing air to flow into the lungs. When it relaxes, it moves upward and decreases the volume of the thoracic cavity, forcing air out of the lungs.
TEAS 7 Exam Quiz Bank
HESI A2 Exam Quiz Bank
Find More Questions 📚
$69/ months
Teas 7 Questions: We got the latest updated TEAS 7 questions
100% Money Refund: 100% money back guarantee if you take our full assessment pass with 80% and fail the actual exam.
Live Tutoring: Fully customized live tutoring lessons.
Guaranteed A Grade: All students who use our services pass with 90% guarantee.
Looking For TEAS Exam Help?
Naxlex is here for you and guarantees you an A on your exams. Furthermore, you only pay after results.
Related Questions
Correct Answer is C
Explanation
The molecular geometry of a molecule of sulphur dioxide (SO2) is bent or V-shaped. This is because of the presence of two lone pairs on the sulfur atom, which cause repulsion and distort the bond angles in the molecule.
SO2 has a central sulfur atom bonded to two oxygen atoms by double bonds. The two double bonds and the two lone pairs of electrons on sulfur result in a trigonal planar arrangement of electron pairs around the sulfur atom. However, the repulsion between the lone pairs causes the two oxygen atoms to be pulled closer together, resulting in a bent or V-shaped molecular geometry.
The bent molecular geometry of SO2 affects its properties, such as its polarity and reactivity. SO2 is a polar molecule due to the asymmetric distribution of electrons, which results in a partial positive charge on the sulfur atom and partial negative charges on the oxygen atoms. This polarity makes SO2 a good solvent and reactant in chemical reactions, as well as a contributor to air pollution and acid rain.
Correct Answer is A
Explanation
Transfer RNA (tRNA) is responsible for carrying amino acids to ribosomes during protein synthesis. Each tRNA molecule has a specific anticodon that matches a codon on the messenger RNA (mRNA) molecule. The tRNA molecule binds to the mRNA codon and brings the corresponding amino acid to the ribosome, where it is added to the growing polypeptide chain.
Correct Answer is B
Explanation
Isotonic and isometric contractions are two types of muscle contractions that differ in the amount of force produced and the movement of the muscle. In isotonic contractions, the muscle changes length and produces movement, such as lifting a weight. The force generated by the muscle remains constant throughout the movement. Isotonic contractions can be further classified as concentric contractions, in which the muscle shortens as it contracts, and eccentric contractions, in which the muscle lengthens as it contracts.
In contrast, isometric contractions occur when the muscle generates force without changing its length or producing movement. For example, holding a weight in a fixed position without moving it requires an isometric contraction. In an isometric contraction, the force generated by the muscle increases up to a maximum and then remains constant. Isometric contractions can be used to build strength and endurance in the muscle, but they do not produce movement.
Correct Answer is B
Explanation
Ligaments are tough bands of fibrous tissue that connect two bones together in a joint. They provide stability and support to the joint, preventing excessive movement and helping to maintain proper alignment of the bones.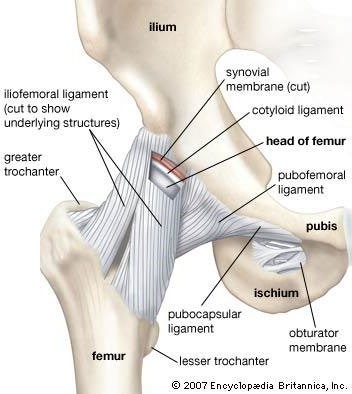 Correct Answer is A
Explanation
Innate immunity and adaptive immunity are two arms of the immune system that work together to protect the body from pathogens. Innate immunity is the first line of defense and is present at birth. It includes physical and chemical barriers such as the skin, mucous membranes, and antimicrobial peptides, as well as cells such as macrophages and natural killer cells that can quickly recognize and atack pathogens. Innate immunity is nonspecific, meaning it responds to a wide variety of pathogens in a similar way.
Adaptive immunity, on the other hand, is acquired after exposure to pathogens. It involves the production of antibodies and activation of T cells, which are specific to particular pathogens. Adaptive immunity takes longer to develop than innate immunity, but it provides a more specific and targeted response to pathogens. Once the adaptive immune system has been activated against a particular pathogen, it can provide long-term protection against future infections with that pathogen.
Option b) is incorrect because innate immunity is nonspecific while adaptive immunity is specific. Option c) is incorrect because antibodies are a part of adaptive immunity while T cells can be a part of both innate and adaptive immunity. Option d) is incorrect because adaptive immunity can provide long-term protection, while innate immunity provides immediate but short-lived protection.
Correct Answer is B
Explanation
The epididymis is a coiled tube located at the back of each testicle where the sperm mature and are stored until ejaculation. Sperm are produced in the testes and then transported to the epididymis where they undergo maturation and become motile. The epididymis provides a protective environment for the sperm, allowing them to mature and become more resilient to external stressors. During ejaculation, the sperm are transported from the epididymis to the vas deferens and then to the urethra for ejaculation.
Correct Answer is D
Explanation
Correct Answer is B
Explanation
Carbohydrates are one of the main types of biomolecules and are composed of monomers called monosaccharides. Monosaccharides are simple sugars that cannot be further broken down into simpler sugars. They are usually composed of 3 to 7 carbon atoms and have a general formula of (CH2O)n, where n is a number between 3 and 7. Examples of monosaccharides include glucose, fructose, and galactose.
When two monosaccharides are joined together by a glycosidic bond, they form a disaccharide. Disaccharides are composed of two simple sugars and can be broken down into their constituent monosaccharides by hydrolysis. Examples of disaccharides include sucrose, lactose, and maltose.
Option a) is incorrect because it describes the composition of a disaccharide, not a monosaccharide. Option
c) is incorrect because both monosaccharides and disaccharides can be found in both plants and animals.
Option d) is incorrect because both monosaccharides and disaccharides can be used for energy storage and
structural purposes, depending on their specific structure and function in the organism.
Correct Answer is B
Explanation
Transcription is the process by which DNA is copied into RNA. During transcription, the DNA molecule unwinds and RNA polymerase reads the DNA sequence and synthesizes a complementary RNA molecule using the DNA as a template.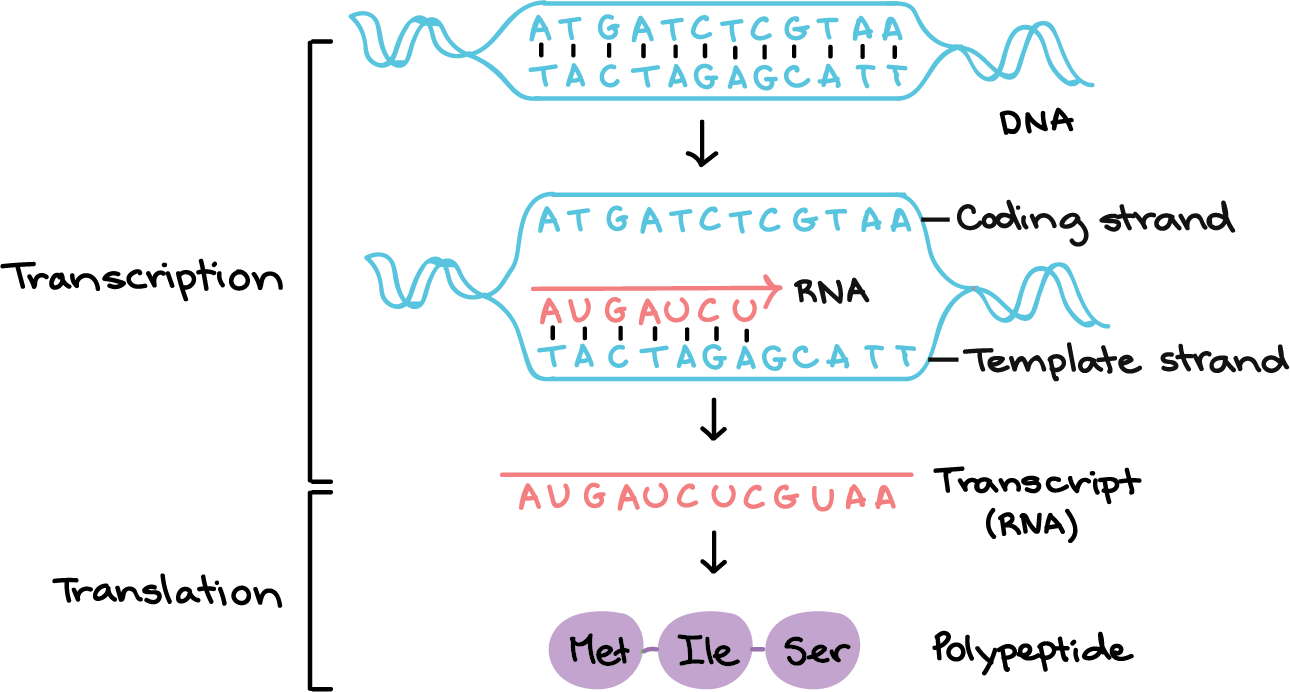 Correct Answer is D
Explanation
The unit used to indicate length is the meter (m). It is the base unit of length in the International System of Units (SI).
This question was extracted from the actual TEAS Exam. Ace your TEAS exam with the actual TEAS 7 questions, Start your journey with us today
Visit Naxlex, the Most Trusted TEAS TEST Platform With Guaranteed Pass of 90%.
Money back guarantee if you use our service and fail the actual exam. Option of personalised live tutor on your area of weakness.