Which of the following is the correct decimal placement for the product of 1.3 * 0.47?
Correct Answer : B
in the given problem, we use the calculator to find 1.3*0.47=0.611
TEAS 7 Exam Quiz Bank
HESI A2 Exam Quiz Bank
Find More Questions 📚
$69/ months
Teas 7 Questions: We got the latest updated TEAS 7 questions
100% Money Refund: 100% money back guarantee if you take our full assessment pass with 80% and fail the actual exam.
Live Tutoring: Fully customized live tutoring lessons.
Guaranteed A Grade: All students who use our services pass with 90% guarantee.
Looking For TEAS Exam Help?
Naxlex is here for you and guarantees you an A on your exams. Furthermore, you only pay after results.
Related Questions
Correct Answer is C
Explanation
we follow the order operations to solve for the unknown value of x.
2(4x+3)=7x+5
Open the bracket on the LHS by multiplying each term by 2
(2*4x)+(2*3)=7x+5
8x+6=7x+5
Subtract 6 from both sides
8x+6-6=7x+5-6
8x=7x-1
Subtract 7x on both sides
8x-7x=7x-7x-1
X=-1
Thus, the value of unknown value of x is -1.
Correct Answer is D
Explanation
In order to solve for the value of x, we use the order of operations as follows:
The first step is to divide both sides by 4


Since 5 is subtracted, we add 5 to both sides to eliminate it from the left-hand side of the equation


Thus, the value of x is 7.
Correct Answer is B
Explanation
We need to find how many mL are in 2.5 teaspoons. We need to use dimensional analysis to solve this problem as follows.
Converting between teaspoon and mL uses the following conversions:

Or

We want to end up with mL, we utilize the second conversion and set up the following equation.

Thus, 2.5 teaspoons can hold 12.325 mL.
Correct Answer is A
Explanation
we are needed to find the amount Lana is left with after spending and investing the rest using the given information.
Amount Lana spends = 80% of $60= 80/100 *60 = $48
Amount left to invest = $(60-48) = $12
Lana is left with $12, which she invests and earns a profit of 80%.
Profit earned = 80% of $12 = 80/100 * 12= $9.20
So, Lana will have $12 + $9.20 = $21.60
Correct Answer is A
Explanation
The initial step is to convert the decimal numbers into fractions.
4.4 becomes 44/10
4.25 becomes 425/100
Thus, the set of fractions is 9/2, 44/10, 10/3, 425/100. The least common denominator for 2, 10, 3, and 100 is 300, which we use to compare each options given.
9/2*300=1350
44/10*300=1320
10/3*300=1000
425/100*300=1275
From the above, 1350 is the greatest value which corresponds to 9/2. Thus, 9/2 is the greatest value of all the choices given.
Correct Answer is C
Explanation
scatter plots can of three types: positive, negative and no correlation. A positive correlation scatter plot shows that as one variable increase, the other variable increases. A positive correlation can be visually depicted below.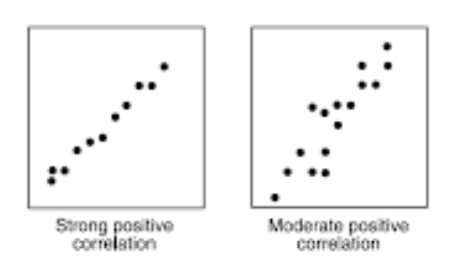 In a negative correlation, the change in one variable is inversely proportional to another variable. That is, as one variable increases, the other variable decreases as shown below.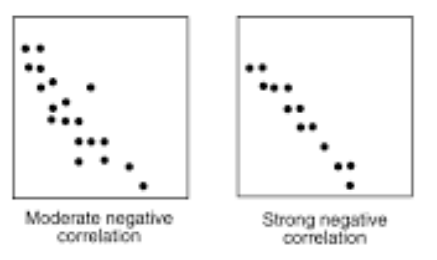 The third type of scatter plot is a no-correlation scatter plot. In this type of plot, there is no defined relationship between one variable and another one as in the curve below.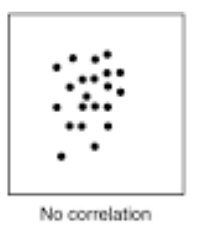 If we look at the relationship between the time the student listens to music and his test score, it is evident that no relationship exists between the two variables. Thus, this is a type of no correlation scatter plot.
Correct Answer is D
Explanation
a ratio can be converted to a fraction of the form a/b, where b is not equal to zero. In ratio form, to means per.
From the given information, the class has 15 girls and 13 boys. Thus, the ratio of girls to boys becomes:

In ratio form, girls: boys=15:13
Thus, the ratio of girls to boys in a class of 28 students is 15 to 13.
Correct Answer is A
Explanation
The initial step is to establish the relationship between area of a circle and the radius. The area of the circle is given by the formula

Now, substituting the 49 π

 in2 in place of A in the equation above becomes:

We want to find r, therefore, we rearrange the equation as

Divide both sides by



Take square root both sides of the equation


The radius of the circle is 7 in, and the circumference of the circle is determined as follows

Substituting the value of r=7 becomes

Thus, the circumference of a circle whose area is 49

 in2 is 14

Correct Answer is C
Explanation
an independent variable is one that when changed, causes the other variable(s) to change. In our case, calories burned, distance traveled, energy used increase when cycling speed increases.
Therefore, speed is the independent variable while other variables are dependent.
Correct Answer is A
Explanation
We asked to convert kg to pounds. There are two ways of converting between kg and pounds
And

Since we are asked to find pounds, we use the second option for kg to cancel during conversion as follows:

Thus, 50 kg is equal to 110 lb.
This question was extracted from the actual TEAS Exam. Ace your TEAS exam with the actual TEAS 7 questions, Start your journey with us today
Visit Naxlex, the Most Trusted TEAS TEST Platform With Guaranteed Pass of 90%.
Money back guarantee if you use our service and fail the actual exam. Option of personalised live tutor on your area of weakness.