Each TEAS content area tests your proficiency in various aspects necessary to support learning for nursing and allied courses. The TEAS math practice test questions examine your competency in the following aspects; numbers, algebra, measurements, and data.
Are you ready to upgrade your skills and knowledge? Our comprehensive tests and classes can help you achieve your goals, Register Now.
This post shares the information you need to help you prepare for the math teas section. Some subjects discussed in the article include; math subsections, concepts analyzed, the number of questions, and how to learn effectively.
What Math Sections and Concepts Are On TEAS?
The math concepts examined on the TEAS exams are a significant concern for many students looking forward to joining a nursing school. We will break down the whole sections and concepts to empower you with the right tools and resources to prepare for the life-changing exam.
Nurses use mathematical skills to prescribe doses to their clients; thus, math is a crucial subject tested on the TEAS exams. The math content consists of two key subsections; Numbers & algebra and measurement & data. Each level addresses different mathematical concepts to test your high school math knowledge and skills.
Numbers & algebra section;

This subsection covers the following concepts;
Ability to solve math problems using ratios, percentages, and proportions.
Ability to convert different forms of fractions, decimals, and percentages.
Ability to conduct arithmetic operations
Performing estimation using real-world problems
Ability to solve equations
Translate spoken information into mathematical statements
Measurement & Data section;

this subsection addresses the following mathematical concepts;
Conducting primary and metric conversions.
Translating graphical representations for charts, graphs, and tables.
Using statistical knowledge to analyze graphs, charts, and tables.
Ability to demonstrate the link between two variables.
Conducting geometric computations.
Ati teas math practice test consists of 38 math problems. Thirty-four items are scored, while four are unscored. The total time allotted to the math content area is 57 minutes. 70% of the questions examine your knowledge regarding numbers & algebra, while the remaining 30% will test your understanding of measurement & data analysis.
The math section of the TEAS test is easy. With a well-planned study methodology, you can pass this section. You can score good grades by studying thoroughly the concepts that will be examined.
The math questions on the TEAS test will generally come from the following areas; arithmetic, measurements, interpretation of graphs, and introductory algebra. A calculator will be given to you for use on the math portion of the TEAS test. Personal calculators are not allowed in the test room/day. Besides, do not carry cellphones and other electronics.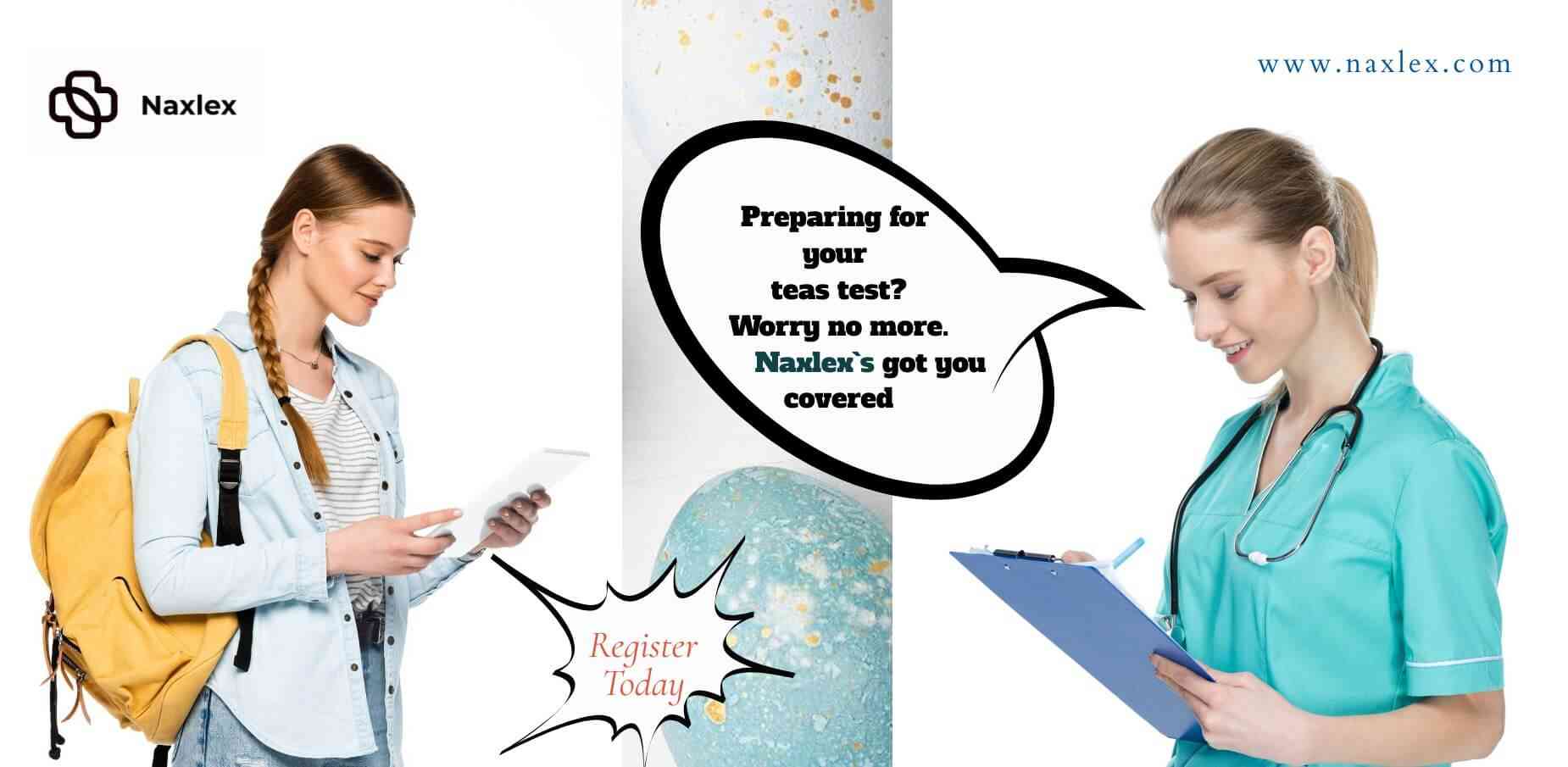 What Is the Best Way to Practice for TEAS Test?
Every student desires to excel in their exams. This is vital, especially if the exam is the only obstacle standing along the way to your admission to a highly selective nursing school. Therefore, it is essential to follow some of the best ways to practice for the TEAS test.
Several study habits that can significantly help you along the journey to successful TEAS test exams are discussed below.
1. Have a Study Plan
A study plan is an essential component in your math TEAS preparation process. With a study plan, achieving the excellent score you so much need for that coveted admission to nursing school would be easier..
A good study plan should address key learning issues such as; the duration you have before the TEAS exams, the best study environment for uninterrupted learning, the areas you find challenging, and the resources you can use for better results, among others.
With these considerations in your study guide, you'll be in a position to prepare for the upcoming exams in a better way.
2. Avoid Cramming
Cramming is not a good study habit. Try to avoid it by all means. Crammed content can easily be forgotten, especially when under duress due to the exam. Aim to grasp and understand the critical concepts addressed instead.
According to ATI, you can have sufficient time to grasp content by starting your learning six weeks before the scheduled exams. In addition, program your study evenly within the study duration. This helps you minimize the stresses associated with learning.
3. Make Use of TEAS Practice Tests
You can use TEAS practice tests to complement your regular learning. The math teas test will give you a feel of what to expect in the exam. The content and format of the questions on the practice tests are almost the same as the actual exam.
Therefore, by investing in teas test papers, you will considerably boost your chances of scoring a good score at the end of the ATI math teas test. There are many free teas math quizlet test papers you can explore as you familiarize yourself with the main exam.
4. Manage Time Properly
Managing your time well is important during exam preparation and on exam day. Time management is paramount because the time allocated for each section is restricted. Make sure to manage the time well to ensure you have some free time to counter-check your answers and correct where necessary before the exam duration ends.
5. Answer All Questions
Some questions are more complex than others, requiring you to spend more time on such questions. If you still need to get a ready answer for some of the items, go to the next. Once you have answered the questions you are sure of, go back to the unanswered questions and respond too. You will not be penalized for a wrong reply. So, aim to answer all questions.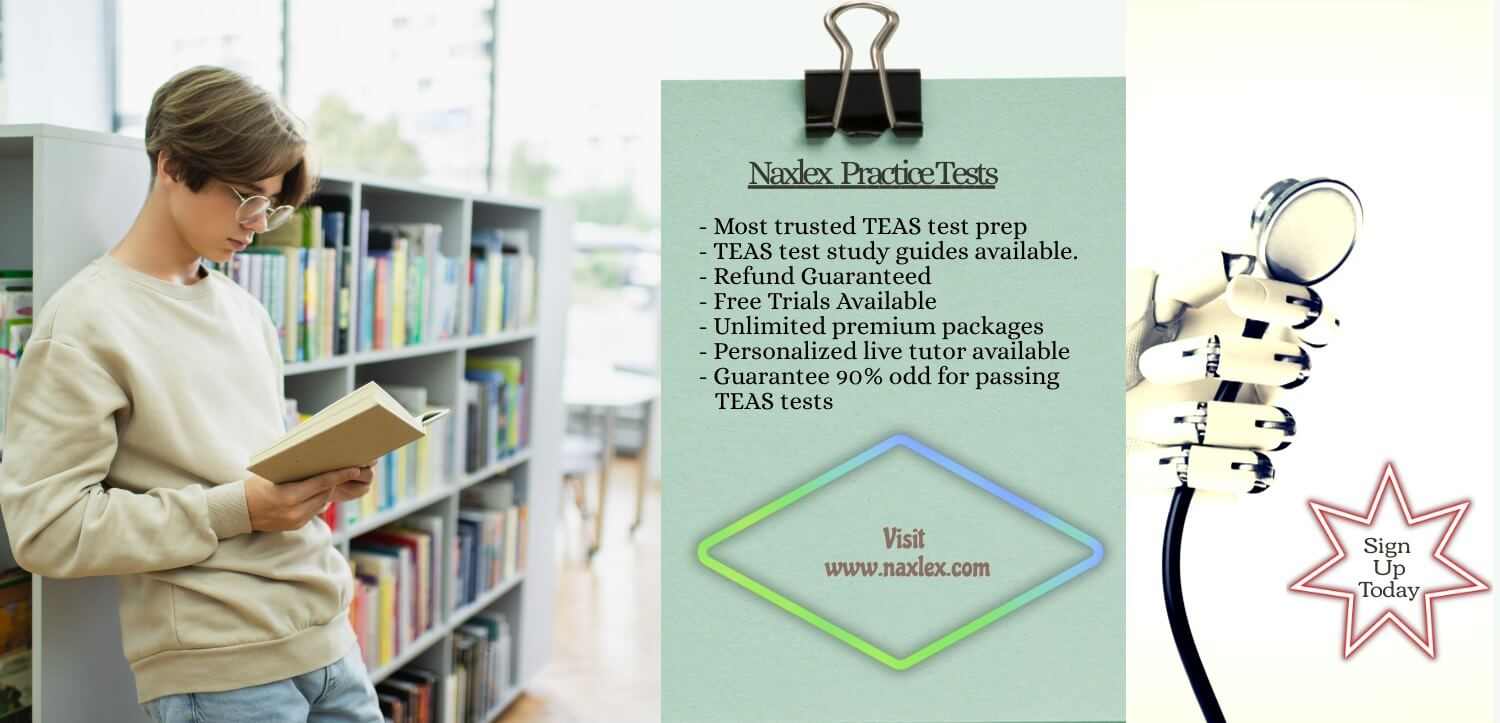 Math teas test is an essential exam component for nursing students joining undergraduate courses. It's an essential skill set that helps nurses to prescribe doses to their clients. Therefore, competency in the teas math section is critical.
Students will be examined on several topics, such as; arithmetic, measurements, interpretation of graphs, and introductory algebra. TEAS math practice tests are crucial in preparing students for the test.
Naxlex test questions can give you the confidence to excel in your exam. If you want to unravel complex math problems, subscribe to our premium test, and receive all the support you need.
Start your journey with us today
The most trusted resource for nursing students. Pass your nursing first time with our practice exam and tailored prep, prepared for just you. With an option of live tutoring on you area of weakness you are assured of a guaranteed pass.