Some students prefer taking the ATI TEAS test from the comfort of their homes. Being in a familiar space will help you tune out any distractions, enabling you to focus on your exam. ATI offers a remote online testing method that helps save one from the stress of commuting to a test center. Learn how to set up Teas Test space at home and take your exam in your pajamas with ATI TEAS remote online test-taking method!
At Naxlex, we offer practical and reliable study resources for nursing students. Our TEAS Science practice tests will help you know your strengths and weaknesses. We have efficient tracking tools that will help monitor your progress.
Access over 1500 practice questions spread across the 4 TEAS test sections to help you score high in your TEAS exam. We guarantee a 90% pass rate. Get your Money back if you take our assessments with a pass rate of 85% and fail your actual exam. Sign up for our premium package.
One of the challenges of taking your TEAS test at home is that your room may not meet the guidelines that will ensure a secure and safe remote testing environment. Sitting for your TEAS test in an environment that does not meet the minimum set guidelines increases the chances of your exam getting flagged for review. Therefore, adjusting your space to set yourself up for success is essential.
Here are essential tips you can remember when setting up your TEAS exam space for the at-home ATI TEAS exam version.
Find a Quiet and Peaceful Space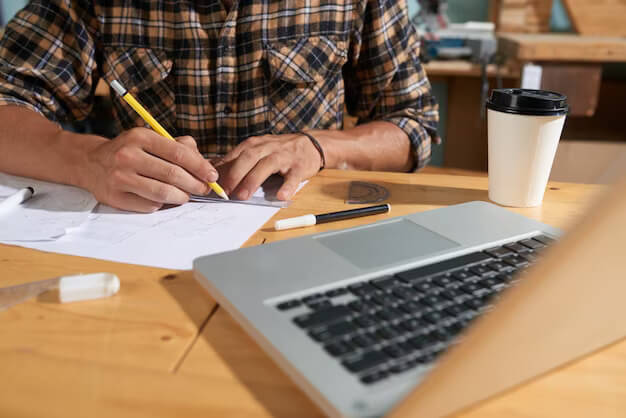 There is a high possibility of your home having many distractions that are unavailable in a testing center. Imagine pets, family members, television, and other things that can pull your focus from the test.
When choosing a location in your home, go for a spot that blocks all these distractions. Try getting a room with a door where you can lock yourself in to prevent disruptive noise. Make the other people in the house aware that you will have a TEAS exam and the timeline.
Consider placing a sign on the door asking your family members to keep out until you finish the test.
Ensure There Is Good Lighting
Ensure your webcam can pick a clear image of yourself throughout the exam. Avoid dark or bright rooms since too much light can wash your facial features away.
Get a space with enough natural or artificial light you can face. Avoid getting a pace with a lot of light coming from behind. Try adjusting the webcam angle or height if you find it challenging to get proper lighting.
Keep the Background Simple
Besides poor lighting, the webcam can have a problem focusing on you if the background is too busy. Complex wallpaper designs and colorful posters can make it difficult for the camera to differentiate between you and the background.
Consider getting a blank or solid color wall to sit in front of when taking your TEAS test. If you have to sit in front of a busy wall, ensure you sit further away from it to ensure the webcam focuses on you.
Clear off the Work Place
You must give your camera a 360-degree turn to look for your surroundings before you start your test. Ensure any non-testing accessories, like drinks, tissues, etc., are not in the testing area unless necessary. If accessories are not around, they can be reported as irregular. Remember, headphones should not be in the exam room. Ensure the table you are using does not have other papers or books.
Perform a Dry Run
After having a secure TEAS exam testing environment ready, performing a dry run in the space is appropriate. A dry run will help ensure all your technology, such as the camera, internet connection, and much more, works well. Ensure you use the same devices for a dry run on the test day.
One of the biggest mistakes test makers make when preparing for a TEAS test at home is failing to run a dry run. Mistakes such as internet connectivity or the webcam not working well can hinder your chances of getting high scores on your TEAS test.
Stay Put
When it is time to take the exam, you must remain on camera and thoroughly view the entire exam period. One of the main reasons why most testers are flagged for review is leaving the camera view. You should always be on camera view, even during the break. There is always an official break after the math portion of the TEAS test. In the 10 minutes, you can use the bathroom, drink water or refocus and prepare for the second portion of the test. Ensure the camera is always on during the break and return to the seat within 10 minutes.
Students who wear glasses can experience glare from reflection. The system can find it challenging to pick up their image. Consider adjusting the angle of your head and focusing on the screen instead of the webcam.
Make adjustments to the computer screen brightness to reduce glare on your glasses. If the two fail in the identification process, consider removing the glasses for the system and webcam to detect your image. Put on your glasses once the process is over.
Having a secure and quiet TEAS testing environment is one of the best things you can do to increase your chances of getting high scores on the exam.
Struggling to pass the TEAS exam? Pass on the first time
Studying for the TEAS takes much of your precious time and adds to the stress. Naxlex engages you through interactive learning tools such as quizzes, videos, and study guides.
With questions that are almost 90% similar to actual exams, you will be guaranteed to pass them on the first try. Try our premium package here.