The TEAS, short for the Test of Essential Academic Skills, is a standardized test that assesses a candidate's knowledge of English and language usage, Science, Math, and Reading. When taking TEAS online practice tests, students often make avoidable mistakes. Some common errors include neglecting to time themselves, hindering time management skills. Failing to review explanations for incorrect answers is another mistake, missing valuable learning opportunities. Most nursing institutions use the test to determine whether the candidate is fit to join their nursing program. Thus, students must learn about their mistakes when taking TEAS online practice tests and what they should change before sitting for the main exam. Thus, you can explore Common Mistakes Students Make on the TEAS online practice test.
While understanding what mistakes you should avoid when taking your TEAS online practice tests, it's more important to learn about where you take the test. You should take your TEAS online practice test at Naxlex because we are the most trusted resource for nursing students.
We guarantee that you'll pass your nursing exam on your first try if you take and pass our practice test. We offer options like live tutoring in areas of weakness and other resources assuring you of a guaranteed 90% pass. Millions of nursing students have trusted us with their official TEAS exam, and we can help you too, if you sign up for our package.
Taking our TEAS online practice test helps you identify your weaknesses and strengths. Working on your weaknesses and improving your strengths will help you score better on your official TEAS exam. This article provides insights into common mistakes you will likely make on your TEAS online practice test and what you must do to avoid them.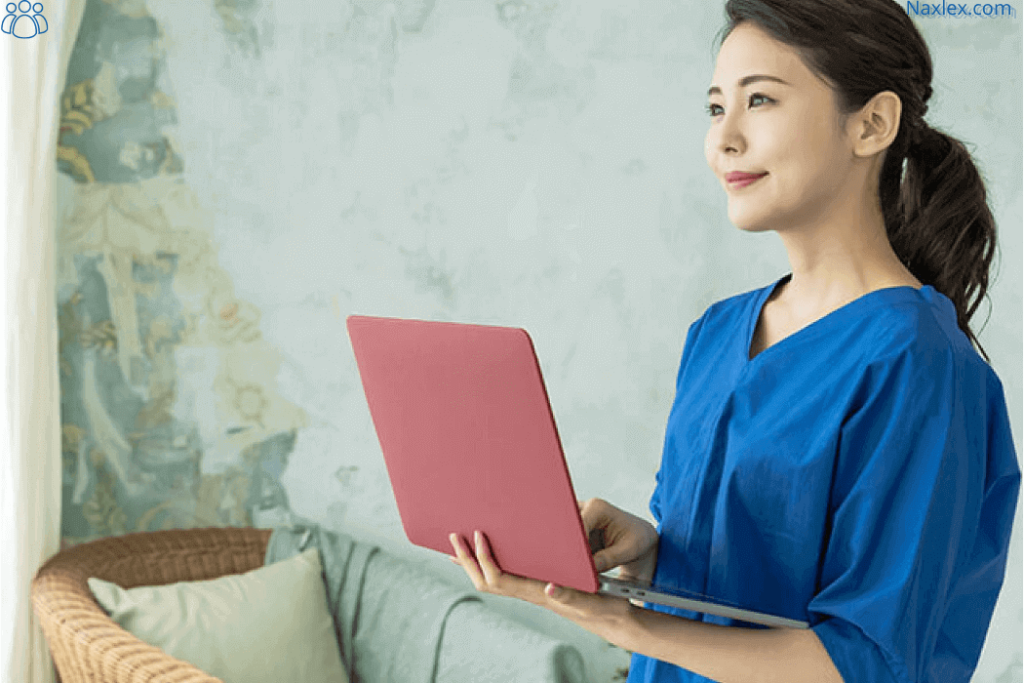 Common mistakes you may make on your TEAS practice test
Failure to understand the TEAS test's format
This is the first common mistake most students make when taking their TEAS practice test. TEAS exams have unique formats, and knowing how the sections and questions are structured will help you better prepare for the test. You should try to understand the test's format, the types of questions, and each question's allocated time.
Failing to understand this information may cause you to feel stressed, anxious, and confused when taking the practice test. Additionally, you'll fail to get accurate assessments showing your strengths and weaknesses. You should familiarize yourself with tested sections, the types of questions asked in each section, and each question's allocated time. You should avoid Common mistakes you'll make on the TEAS online practice Test.
Poor time management
You should understand how to properly manage your time before starting your TEAS online practice test if you want to get accurate results from your assessment. You should understand that the TEAS exam is timed, and students should answer all questions in each section within the allocated time. Individuals who fail to do this may fail to answer all questions appropriately and may get a lower score.
Students need to practice proper time management to avoid this mistake. They should set a timer for each section and strive to answer as many questions as possible within the time limit. They should also learn to avoid spending more time than required on a single question and practice better ways to pace themselves.
Failure to review questions and answers
Most students fail to review the test's questions and the answers they've provided. Often this happens if the student doesn't understand why reviewing the questions and answers is important. It can cost their final score on the practice test and even the main exam. Reviewing the test's questions and answers helps you identify your weaknesses and strength.
It helps you understand why you got some questions wrong and what you should do to improve. Otherwise, you'll keep repeating the same mistake and fail to improve. You should review each question and answer on your practice test and identify which questions you got wrong and why. You should also review the questions you got right and find ways to improve your revision strategy.
Limited studying
Some students fail to study enough for their TEAS online practice test because they don't feel the urgency or lack a proper schedule. Understand that the TEAS exam covers several topics, and studying properly for your TEAS test helps you understand the content tested on the official exam, improving your final score.
You should study regularly and consistently. Ensure you make a good study schedule, stick to it, and ensure you have enough study breaks. You should use our TEAS study schedule and materials to help you study consistently and efficiently. Not taking enough breaks will cause stress, burnout, and fatigue. This negatively impacts your performance on the practice test and final exam. Thus, you should take regular breaks to clear your mind before resuming your preparations.
Struggling to pass the TEAS exam? Pass on your first time!
Studying for your TEAS exams is time-consuming. It can be even stressful if you don't know where to begin. Common Mistakes Students Make on the TEAS online practice test can now be avoided. Lucky for you, Naxlex has various resources you can use to better prepare for your TEAS exam. These include videos, quizzes, and study guides. Questions on our TEAS online practice test are 90% similar to actual exams, and we guarantee you a pass on your first try if you subscribe to our premium package here.
We've also got you covered if you are struggling with specific questions.