TEAS English Practice free test is a valuable tool for nursing students who want to prepare effectively for the English language usage section of the TEAS test. The department helps assess students' understanding of punctuation, grammar, vocabulary, and sentence structure. To ensure you effectively prepare for this section, you must make good use of a wide range of resources such as online courses, review books, and practice tests . The practice tests will provide various questions that stimulate the actual TEAS English testing experience.
The most trusted resource for nursing students. Pass your nursing first time with our practice exam and tailored prep, prepared for just you. You are assured of a guaranteed pass with an option of live tutoring on your area of weakness. With a guaranteed pass rate of 90%. Get your Money back if you take our assessments with a pass rate of 85% and fail your actual exam. Sign up for our premium package.
How to Use English and Language Usage TEAS Practice Tests
You must know what is on the TEAS English and language usage section. Knowing what this section contains will enable you to prepare effectively for the exam.
There are 28 questions in total, with 24 scored and four unscored. It is difficult to identify the unscored questions since they are shuffled and spread on the different sub-sections.
The question types, together with the number of questions, are as follows:
Standard English comprises nine questions

Knowledge of language and grammar shall consist of nine questions

Vocabulary and medical terms shall consist of six questions

Unscored comprises four questions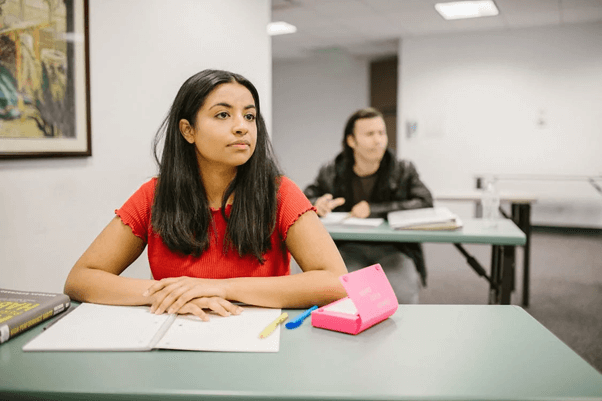 You will have 28 minutes to answer all 28 questions. That will mean you will have up to 1 minute for every question. The English TEAS practice test will allow you to identify the areas where you should pay more attention before the exam.
It is always a great strategy to attempt lots of English TEAS practice tests as it will enable you to know the rules you need to remember and practice them regularly. The practice test will also let you know how to pace yourself while answering the questions to ensure you make good use of the 28 minutes.
Conventions of English
The conventions of English comprise parts of speech, spelling , and punctuation rules. You must memorize the rules for colons, commas, semicolons, and quotation marks. You will also have to learn certain homographs and homophones. These are words with the exact spelling and sound alike but of different meanings.
Knowledge of Grammar and Language Use
The Knowledge of Grammar and Language Use section is all about grammar. One of the areas you will need to focus on is the agreement section. Several students do find these questions challenging. English practice TEAS exam will allow them to excel in agreement questions.
The agreement questions involve either a pronoun-antecedent agreement or a subject-verb agreement. The topics, despite sounding scary, simply mean knowing if a particular sentence is plural or singular and choosing the correct pronoun or verb to match it. It can be quite tricky with indefinite pronouns and collective nouns.
Vocabulary
The vocabulary section is about choosing the right word given the tone and context, working with synonyms, and applying suffixes and prefixes. The unit builds on the previous English TEAS test sections since identifying the speech parts will help you match the definitions and vocabulary.
Memorization is important here since several questions will be about medical terminologies, suffixes, and prefixes. You will also have to recognize the suffixes indicating the different speech parts. For example, most words with an –ly ending are likely adverbs.
Tips to Pass English TEAS Test
English TEAST test is vital for nursing students as it will help them know how well a student is fluent in spoken and written English. This section outlines important tips to increase your chance of scoring high on English TEAS tests.
Understand the Testing Process
There is no secret when it comes to passing the English TEAS test. You just have to understand the testing style and process. With this, you will have a higher chance of scoring high in your exams.
Determine Effective Learning Style
It will be a great idea to join study groups to increase your chances of passing your English TEAS test with high scores. Studying with like-minded people will help you identify and improve your weak areas.
Despite study groups being great, some students work best alone. Know what learning style suits you best. Create a study plan and ensure you are always organized and focused on a subject.
Always Take Breaks
When studying alone or in a group, ensure you always have breaks in between. Taking breaks will make it possible to have time to grasp and retain information and help in refreshing your mind. Ensure the breaks are frequent and participate in an active activity like exercising. You can also go for walks or have a bike ride. Active breaks help refresh your mind, allowing you to absorb information when you return to studying.
Make Good Use of Helpful Resources
Use the study guides, online courses, and free TEAS practice tests to help improve your study. Ensure you have time limits when taking practice tests. Setting the exact time you will have in an actual exam will help prepare you well for the actual exam. The internet is an excellent place to find free practice tests. The internet will enable you to learn the necessary skills and research important information to increase your chances of passing your exam.
Do Not Study a Day before Exams
It is always a good idea not to study a day before any big exam. If possible, get something you enjoy doing or relax on such a day. With this, you can be sure of going into the exam with a clear mind, increasing your chance of success.
Struggling to pass the TEAS exam? Pass on the first time
Sign Up To Study More On
Naxlex