Nursing schools use the Test of Essential Academic Skills (TEAS) to assess the academic preparedness of their prospective students. The test measures basic academic skills in reading, math, science, and English and is often required for admission into nursing programs. In this post we guide you through how to book a TEAS Test Dates and the process of applying for the exam through ATI – The TEAS Exam Proctors.
"Hey there. Maybe you're wondering how you will make it to nursing school, considering you must study in the middle of your busy daily schedule. Fortunately, Naxlex offers trusted TEAS prep to help you pass your exam. If you have a weakness in certain areas, Naxlex can offer you a personalized tutor to help you understand difficult topics. We got you covered."
ATI Nursing offers the TEAS test, and you can register for the exam on their website. The test is administered in different testing centers throughout the United States. TEAS test dates and times may vary depending on location.
How to Register for TEAS?
Before registering for TEAS, contact the school you're applying to. The school will provide you with TEAS deadlines, TEAS Test Dates for applying, and important information on where to take your exam.
Here are the crucial details you must have before registering for the ATI TEAS
Identify you will take your exam: there are various options that you can take your exam, although most institutions prefer students take the TEAS through their institution. These are options for taking your TEAS exam
At TEAS institution

– you can do the test remotely or at the institution's testing center, where the institution proctors it. Some nursing schools recommend registering for TEAS through the school's or ATI's sites. So check with the school you wish to attend to know when to apply and their admission requirements for TEAS.

TEAS at ATI

is an ATI online exam proctored by ATI, which you can take in a remote location like your home. To register for this test, you go to

www.atitesting.com

TEAS at PSI –

you take the TEAS to PSI testing locations across the US. Registering for this test is also done through ATI.
Requirements for Taking ATI TEAS 7 Remotely
When taking the ATI TEAS remotely, you must meet various system requirements before registering for your test.
The ATI TEAS Computer Requirements
Here are the requirements for doing the TEAS test at home.
ATI uses Respondus LockDown Browser for all TEAS examinations. The Respondus browser software is a locked browser used to take the ATI TEAS 7 test; it requires the exam takers not to copy, print or use another URL when undertaking the exam. Your computer must meet these

requirements

when taking TEAS exams.
Windows 10 and 11

Including 32

x86

and 64bit processor

10/11 S Mode compatible with lockdown browser.

iPadOS 11.0+ compatible LMS integration

macOS 10.13 -13.0+

However, ATI doesn't support ChromeOS
The computer must have 4 GB RAM, and you must use a webcam. Your computers also should have a Windows 200 MB hard disk free space. The webcam's minimum resolution

is 320×240 VGA,

whether internal or external.

The internet speed connection is also important; your computer must have 5 Mbps- 10+Mbps.
Ensure your computer matches up to the requirements if you're doing an online exam.
Read More: Comparing the TEAS Exam vs TEAS Practice Tests
Preparing for Test Day
To register for the TEAS test, you must create an ATI Nursing website account and follow the registration process. The TEAS exam registration fee varies whether you're taking it online or at an institution, but it typically costs around $60 to $140. The pass mark score on the ATI TEAS 7 depends on the institution. Check out our piece on how to calculate TEAS test scores. After you have done your exam, you typically wait for 48 hours before getting your TEAS results. Make sure you have enough time to submit your TEAS transcript to the school you are seeking entry into before admissions close.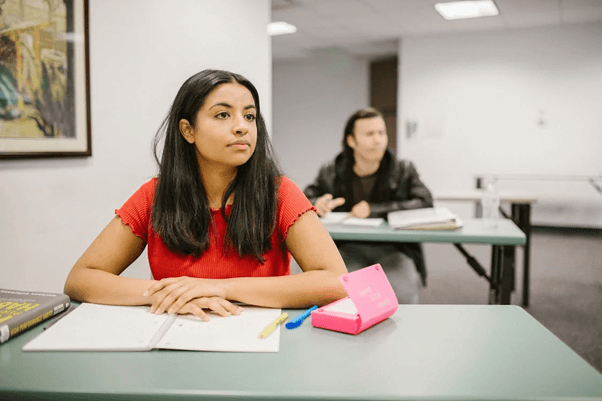 In case you fail to get the recommended score, most schools give you a 30-day wait period before you retake your ATI TEAS 7 and Naxlex gives you a full refund.
How many times can you Attempt the TEAS Exam?
You're allowed to take an average of 3 TEAS test attempts per year. Every time you sit for the TEAS exam, it records it as an attempt, even if you don't submit your transcript to the institution. The number of times you have taken the exam is reported to every institution, and you submit your results. That's why it's recommended to do a thorough TEAS preparation using the TEAS study guide from Naxlex.
Although some schools will accept TEAS results from the testing center, TEAS at ATI, or another institution, some schools won't accept a transcript from other testing centers apart from their institutions.

In case you need a testing accommodation, submit your accommodation 30 days before the test dates.
The Biggest Mistake you can make Before your TEAS Test Dates
Passing the TEAS test is the only way of getting into a a good nursing institution, but many students get turned down or have to retake it. But why should you be among the 40% of students who take TEAS more than once? Here are mistakes most test takers make that lead them to retake TEAS.
Not using TEAS test guides

: lack of a good TEAS test guide may be the key to failing your TEAS. Get TEAS practice guides from a

reputable source

and prepare for your exams early enough.

Scheduling for the test before getting prepared

: the TEAS is a strict examination, so you need to be exam ready before booking the TEAS test dates. You may think you have enough time to study before the exam but fail to prepare adequately.
Remember, some institutions will only allow you to sit for the TEAS twice while others thrice a year, so if you're not well-prepared, you might not pass the exams.
Not practicing using the TEAS practice test: how will you familiarize yourself with the TEAS exam without using a replica of TEAS practice questions? You must take your time to practice for the exam, using TEAS practice questions to sharpen your skills and strengthen the areas that need sharpening.
Conclusion
Everyone who dreams of becoming a nurse must take the ATI TEAS 7 examination. Studying for this crucial exam may look like an uphill task, but with the Naxlex TEAS practice guide, you can score 90% in the actual TEAS exam. These practice questions are a replica of actual TEAS, and if you pass them and fail the TEAS actual test, you will get your money back in full. Try Naxlex – TEAS Practice Tests.
You should schedule your TEAS test appointment several weeks in advance to ensure that you get your preferred testing date and time. Also, check with the nursing programs you are applying to for their specific TEAS test requirements and deadlines.
Check Out: Best Nursing Schools in Georgia
Still struggling to pass the TEAS Exam? Don't panic. We got you covered with a 90% passing rate and a full money-back guarantee.