The TEAS (Test of Essential Academic Skills) is a standardized test that assesses prospective nursing students' preparedness for their nursing careers. The TEAS test covers four subjects: mathematics, science, English and language usage, and reading comprehension. You can learn the differences between the TEAS test and TEAS Practice Test. Thus, know the Difference Between TEAS Test and TEAS Practice Test.
Prospective candidates can take a few TEAS practice tests before taking the actual TEAS exam to gauge their level of preparedness and note which areas they should improve. This article discusses the differences between the practice TEAS test and the actual TEAS exam. Note that you should choose Naxlex if you want accurate practice TEAS tests.
Naxlex is the most trusted online resource for nursing students. We can provide you with a practice exam and tailored prep made just for you. Our services include a live tutoring option to help you in your area of weakness, assuring you a guaranteed pass. We promise a 90% guaranteed pass rate if you pass our assessment. Sign up for our premium package and jumpstart your career today!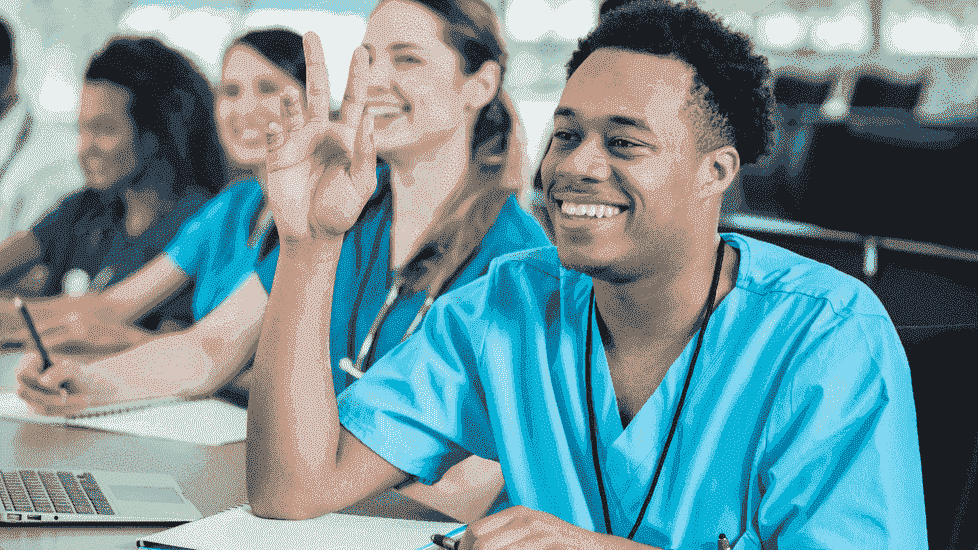 The TEAS Test
The TEAS test is computer-based, timed, and used to measure the test taker's skills and knowledge in the four core subjects tested. The test has 170 questions that students should answer within 209 minutes. The questions include 20 unscored and 150 scored items and include four sections:
The mathematics section has 36 questions that students should complete within 54 minutes. It tests basic math skills like measurements, geometry, and algebra.
The English and language usage section has 28 questions that students should complete within 28 minutes. This section assesses the candidate's knowledge of sentence structure, punctuation, and grammar knowledge.
The science section has 53 questions that students should complete within 63 minutes. This section tests the candidate's knowledge of basic sciences like physiology, anatomy, biology, and chemistry.
The reading comprehension section has 53 questions that students should complete within 64 minutes. This section tests the candidate's ability to interpret or understand written information.
TEAS Practice Tests
A TEAS practice test is meant to help candidates prepare for their actual TEAS exams. The practice test is similar to the main TEAS exam regarding question types, format, and difficulty level. Additionally, candidates can take the test in print format or online, and it's available from various sources like Naxlex and the ATI website.
The tests contain various questions from the four core sections tested in actual TEAS exams, with similarities in the allocated times and the number of questions provided. The test helps candidates familiarize themselves with the TEAS test's format. It allows candidates to discover areas to improve and develop better strategies when taking the test.
Differences between TEAS tests and TEAS practice tests
There are lots of similarities between TEAS practice tests and TEAS tests. However, several differences set them apart. These include:
Test content
TEAS practice tests cover similar content as that tested in actual TEAS tests. However, the official TEAS test may have some questions not covered in the practice test. Additionally, the official test may have questions that candidates may find more challenging than those they covered in the practice test. Thus, candidates shouldn't rely solely on TEAS practice tests when preparing for the official TEAS exam.
Question format
The TEAS practice test has a similar question format to the official TEAS exam. However, the TEAS practice test may lack a few different questions that will be in the official exam. Additionally, the official TEAS test may have complex questions requiring more critical thinking than those found on the test. Thus, you'll have to cover more tests and do in-depth research when preparing for your official TEAS test.
Time limits
Each TEAS practice test has similar time limits as the official TEAS exam. However, the sections may have slightly different time limits for the official TEAS test. The official TEAS exam may include short breaks between different sections, which aren't included in most practice tests. Thus, candidates should do more research, account for these differences, and strategize appropriately.
Scoring
TEAS practice tests have different scoring than official TEAS tests. Practice tests are not scored like actual tests because they are designed to provide students with feedback analysis on their performance, including areas they should improve in. However, it isn't meant to substitute for the main exam.
Need help passing your TEAS exam? Pass on your first time!
Studying for your TEAS exam is mentally and physically draining. Preparations could run easier if you had all the resources you need to strategize and make better preparations. Naxlex provides engaging resources like interactive videos, quizzes, and study guides to help you prepare for your official TEAS exam.
We have exam questions 90% similar to the official test and can guarantee a pass on your first attempt. Try our premium package here. We can also help you if you need help with specific question types. Sign up today and guarantee yourself a position in your favorite nursing institution!