The TEAS (Test of Essential Academic Skills) exam and the NCLEX (National Council Licensure Examination) exam are two different tests taken by individuals pursuing a career in nursing. We will take a look at the features and requirements of TEAS exam vs NCLEX exam.
The TEAS exam is taken by individuals who are applying to nursing schools. In this exam, you will be assessed the basic academic skills in areas these subjects; reading, math, science, and English language usage. The TEAS exam aims to ensure that you have excellent foundational academic skills crucial to succeed in a nursing program.
Naxlex offers you questions that are almost 90% similar to actual exams. With our amazing services, you will be guaranteed to pass it on first try. Try our premium package!
To pass TEAS, you need adequate preparation on subjects for atleast six weeks before the exam. There are different ways to prepare for TEAS, but the best and most accessible is using Naxlex TEAS practice tests. These tests are designed by skilled tutors who have experience and have taken TEAS, meaning they understand it from the student and exam takers' view.
How Valuable is the TEAS Practice Test?
To pass the latest version of the TEAS exam, ATI TEAS 7, you must put aside quality time to prepare and understand everything required before the test. However, you may lack that much time to revise for the exam. But you still need to pass your exam regardless of your schedule.
The only way to ensure you cover all the topics within a given timeframe is by using the Naxlex TEAS practice test. It will help gauge what you need to focus on and how well-prepared you are for the ATI TEAS 7, and give you over 1500 practice questions!
The main advantage of using the TEAS practice test is
You will know which TEAS questions you missed
Which questions are you not sure of?
Which questions are tricky or complex to help you put more effort?
Asking yourself such questions can reveal the areas where you face the most difficulties, helping you identify the subjects requiring more focus during your TEAS test preparation. Additionally, it is beneficial to understand the reasons behind your struggles with specific questions.
Did you find the concepts challenging to grasp? Were you unfamiliar with specific terms and their definitions? Is it necessary to dedicate more time to practice particular types of TEAS questions to become familiar with them and enhance your speed? Only TEAS practice questions will help you recognize limitations and improve your understanding of the material.
Why should you use the Naxlex practice test
You can enjoy free practice questions
You can choose from their 3 packages with premium plus offering live tutoring
A flexible study guide
Video explanation
Over 1500+ questions to practice
2-Timed practice question assessment.
When studying for the TEAS test, it is crucial not to overwhelm yourself. Taking a practice test without reviewing the study material beforehand can be discouraging. this is because Practice tests are designed to evaluate your ability to recall the material after you have put in the effort of studying. Try out a TEAS practice test to get a feel of what the exam is like.
Read More..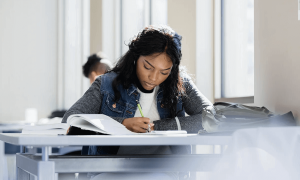 NCLEX Test
On the other hand, the NCLEX is the exam you take after completing nursing education, and you're seeking a license to practice as a registered nurse (RN) or licensed practical nurse (LPN). This exam evaluates your knowledge, skills, and abilities in providing safe and effective nursing care to patients. It tests the individual's critical thinking and decision-making abilities in various clinical scenarios.
How Easy or Hard is the NCLEX Test?
The number of questions on the NCLEX may vary between 70 and 135. 15 of those are experimental questions; each is crucial because it's used to gauge your knowledge level. Although these empirical questions don't count towards your final score, you won't know which ones they are.
Each question you answer correctly will lead to a more difficult question in the next round, and you're not supposed to skip any questions. That makes the NCLEX a bit challenging. You can pass the NCLEX with any number of questions if you answer correctly enough before the five-hour time limit ends.
The Best way to Pass the NCLEX Test
This test isn't a fail or pass exam; your score is calculated through a calculated confidence interval. In this exam, you will be asked questions until you reach a score of CAT 95%. The moment you achieve this score, it means, you know enough to qualify to be a nurse.
However, when the test is 95% certain that you don't know much about being the nurse, it stops asking questions and is counted as a failure. You fail NCLEX by not answering the 70 questions within the given time frame or correctly within the given time.
Just like any exam, NCLEX needs thorough preparation using NCLEX practice questions. When taking this exam, consider these tips
Don't evaluate yourself in an exam room
Don't get anxious
Before the exam, make use of a well-planned study guide
Invest your time in NCLEX test prep resources.
Conclusion of TEAS exam vs NCLEX exam
When comparing TEAS exam vs NCLEX exam, the TEAS 7 exam is taken before entering a nursing program, while the NCLEX exam is taken after completing a nursing program to obtain a nursing license. The TEAS exam assesses academic skills before joining a nursing school, while the NCLEX exam evaluates nursing knowledge and clinical reasoning. Both exams need preparation and confidence during exam time. If you want to pass your TEAS, use Naxlex practice tests which guarantee passing.
If you have used other practice tests and failed, don't worry, Naxlex offers you a 100% money-back guarantee if you pass their practice test and fail the actual exam. Don't struggle to pass the nursing exam, use this TEAS practice today and join the nursing program of your dream.