While most students emphasize when studying for the other sections of the TEAS test, including Math and science, they forget that grammar is probably one of the easiest ways to increase their scores. The grammar section assesses a candidate's sentence structure, spelling, grammar, and punctuation knowledge. Learn on preparing for TEAS grammar practice Test & TEAS Exam
The section presents 24 multiple-choice questions that students must complete within 28 minutes. The questions cover various topics, including parts of speech and pronoun usage. While the grammar section is relatively easy for native English speakers, all candidates, including non-native English speakers, should practice appropriately before taking their official exam.
Where should you practice?
The best place to get the correct study materials to practice for the grammar section of the TEAS test is at Naxlex. Naxlex is the best and most trusted resource for nursing students.
We can tailor our resources to meet your needs and offer a live tutoring option to help you in your weak areas. We guarantee a 90% pass rate if you take our assessments and pass our tests with an 85+% pass rate. Sign up for our package today and increase your chances of admission to your nursing school of choice.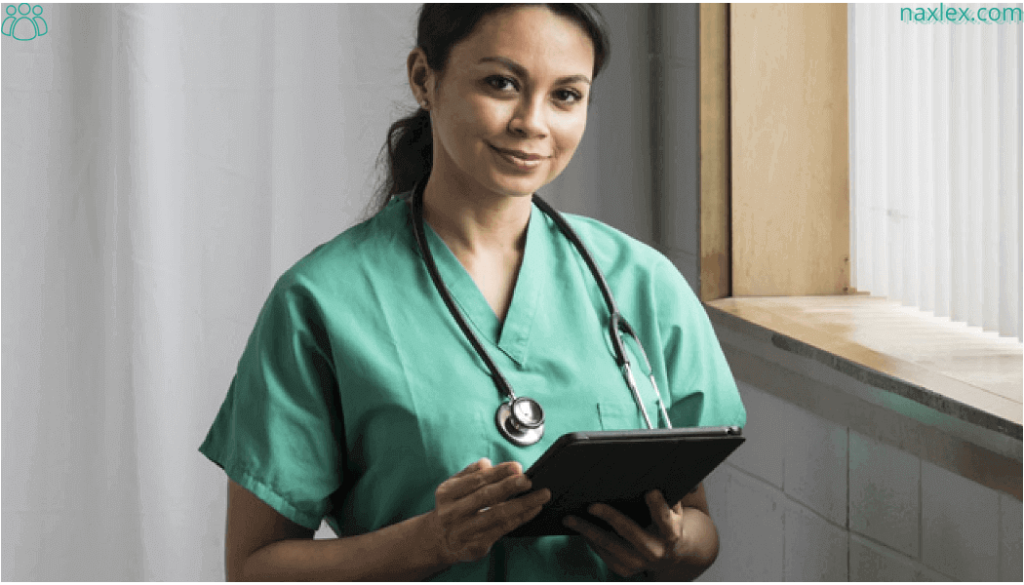 What does the grammar section entail?
The grammar section entails several topics, including:
Parts of speech
This category requires students to identify various parts of a speech, including adjectives, nouns, adverbs, and verbs.
Subject-verb agreement
Questions in this category require test-takers to subject-verb agreement errors, i.e., when plural subjects are paired with singular verbs.
Pronoun usage
Questions in this category require test-takers to state pronoun usage errors, like when pronouns don't agree in number or gender with their antecedent.
Punctuation
These require students to state punctuation errors like run-on sentences and comma splices.
Sentence structure
These questions require students to identify sentences with structural errors. These include fragmented or incomplete sentences.
Modifier placement
Questions in this category require test-takers to identify issues with modifier placement. These include dangling or misplaced modifiers.
Tips to help candidates prepare for the TEAS' grammar section
Know basic grammar rules
The first step you should make when preparing for the TEAS grammar section is understanding the basic grammar rules. Candidates should ensure they understand grammar fundamentals, including sentence structure, parts of speech, verb tenses, and punctuation. Candidates should use various online resources or grammar textbooks if they aren't confident in how much they know about the concepts.
TEAS grammar practice test
Test takers should take advantage of TEAS grammar practice tests when preparing for the grammar section of the TEAS test. They should practice with different practice tests to better understand how the test is structured. Test takers will also better understand how the questions are structured and identify areas to improve.
Sample questions
Test takers should also practice with sample questions to determine how to tackle specific grammatical issues. Naxlex provides sample questions to help candidates prepare for their TEAS exam. We also assist students struggling with particular question types in the grammatical section or other sections.
Focus on context
Test takers should focus on context when trying to understand various questions in the grammar section. They should use their understanding to identify grammatical errors by reading the sentences carefully to decipher the meaning of words. For instance, they should analyze sentences with pronouns to determine the word or antecedent the pronoun refers to.
Practice ending sentences
The TEAS' grammar section may require test takers to revise or edit sentences, identify errors, and make necessary corrections. For instance, students should be able to identify sentences with misplaced modifiers and correctly place the modifier.
Overall
Candidates should practice identifying poorly structured sentences and review basic grammar concepts. Students should use TEAS grammar practice tests to familiarize themselves with the questions they will likely get on the official TEAS exam.
Test-takers should also pay attention to the questions' context and ensure they understand the meaning of different phrases and words in each sentence. Making thorough preparations and constantly practicing helps students become more confident and perform better on the actual exam.
Want to pass your TEAS exam?
You should subscribe to our services to pass your TEAS exam on your first try. We understand that studying for your TEAS exam is time-consuming and stressful. However, services aim to make the process easier by engaging test takers through interactive quizzes, learning tools, videos, and study guides. Preparing for TEAS Grammar Practice Test & TEAS Exam.
Our TEAS grammar practice test has in-depth questions that are 90% similar to the actual exams and guarantee that you'll pass on your first try if you pass our practice test. We'll also help you if you struggle with specific questions about grammar or other sections of the TEAS test. Sign up for the premium package today and jumpstart your nursing career.