Like most tests, students should understand what to practice when taking their TEAS (Test of Essential Academic Skills) test. The TEAS test is vital for prospective nursing students looking to start their nursing careers. It is a standardized test that assesses the student's knowledge and skills, and most nursing institutions use acquired scores to determine a candidate's eligibility for admission.
Finding the right answer to the question, "What should I practice for the TEAS test?"; however, finding the best places to practice for your TEAS test is also essential. Naxlex is one of the best places to practice for your TEAS test, with reliable resources tailored and prepared just for you. Naxlex has experienced tutors providing reliable study material to help you pass your TEAS test on your first try.
We also have various services to choose from, including live tutoring in your areas of weakness, reliable practice tests, and assessments that we use to help you ace your official TEAS exams. We've gained the trust of over 1 million nurses, which is why we are confident enough to offer you a guaranteed pass rate of 90%. We also offer a money-back guarantee if you pass our practice test and fail your official TEAS test!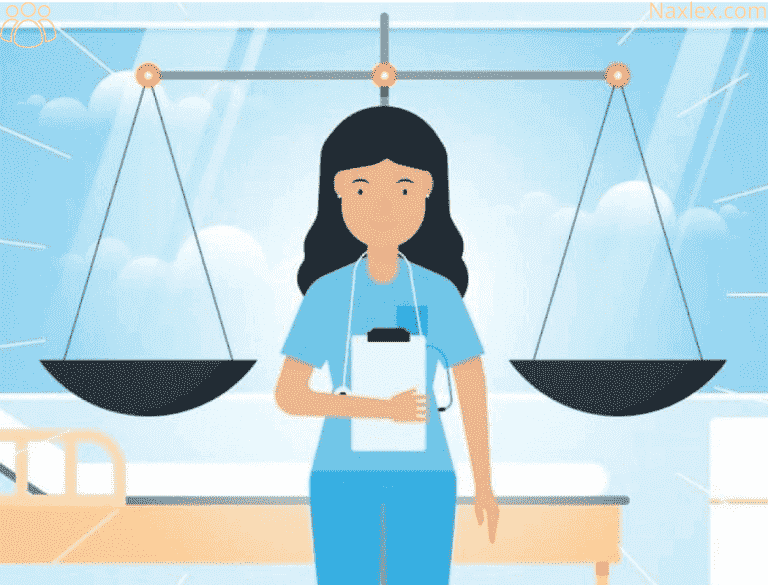 So, what should you practice for the TEAS test?
Reading
You should practice some reading for your reading section of the official TEAS exams. A few tips that can help you out include reading regularly. Reading materials like textbooks, scientific journals, and new articles is important when practicing for the TEAS reading section. Doing this increases your familiarity with various types of vocabulary and text.
Additionally, you should take some notes while reading. You should take notes on key details, main ideas, and supporting evidence. Doing this helps you know how to identify and retain key information. It also prepares you for the official TEAS exam's reading comprehension questions.
You should practice active reading. This involves engaging more with text by making connections, asking questions, and visualizing information. This skill will help you understand your reading more deeply and boost your comprehension skills. You should also use context clues.
Context clues involve your ability to use context to figure out a specific word's meaning. You should learn how to use surrounding words, the author's purpose, and the passage's tone to determine a word's meaning. You should also do practice tests to familiarize yourself with the reading section's structure and format.
Analyze all questions you didn't score and identify areas or patterns where you should improve your skills. You may also ask for help from your friends or an online tutor to help you improve your skills.
Math
You should review basic math concepts before studying for the TEAS math section. Basic math concepts you should revise and prepare for include multiplication, division, subtraction, addition, fractions, percentages, decimals, and ratios.
You also need to practice complex math skills and solve as many problems as possible. You should identify the concepts you don't understand and areas to improve. Remember that math requires constant practice.
Take diagnostic or practice tests to identify weak areas where you should do more practice. Focus on these areas and work through practice problems until you understand and are comfortable with all concepts.
Learn and improve from your mistakes. Take time to find out where you were wrong and determine what you should have done to improve your procedures and get the right answer. This helps you avoid making a similar mistake when taking your TEAS exam.
You can also use visual aids like tables, graphs, and diagrams to help you figure out various math concepts more easily. This is helpful when working out trigonometry and geometric problem since it enables you to convert the numbers to 2D presentations.
Use your calculator where necessary and memorize key formulas. While you can use a calculator when taking your TEAS exam, you should be able to do most of the tests mentally. You should practice solving simple questions in your mind and only use the calculator to determine your accuracy.
Science
Begin by reviewing all science basics before beginning your TEAS science section's preparations. You should study various physics, chemistry, physiology, and anatomy concepts. You should create mind maps, flashcards, and outlines to help you organize your thoughts and remember vital information more clearly.
Incorporating visuals such as videos, images, and diagrams is recommended for enhancing your preparations. These help you digest and understand complex science concepts, especially when studying chemistry, biology, physiology, and anatomy. Practice with questions through practice tests and study guides. Doing this helps you understand how the TEAS formats science questions and identify areas where you need more practice.
Read and understand key concepts. Avoid memorizing the information; instead, take your time to know why specific concepts work the way they do and how you can apply them to various situations. You should also take breaks, seek help from online tutors, and take practice TEAS science tests.
English and Language usage
Begin by reviewing grammar basics like parts of speech, punctuation, and sentence structure. You can also practice for this section of the official TEAS exam by reading newspapers, articles, and books. List all unfamiliar words, read their definitions, and practice them in sentences.
You can also use practice guides with practice questions or take practice tests to understand what questions are asked in official TEAS exams. You should also study and apply all grammar rules to your speech and grammar. Watch English movies to improve your comprehension skills and practice writing.
Practicing writing will help you acquire and retain skills more efficiently. You should master writing summaries and responses to various prompts and improve your writing skills. You can also join a study group or get an online tutor to help you practice reading and writing and improve your skills.
Do you need help with passing your TEAS exam? Pass on your first try!
We understand how challenging studying for your TEAS exam is, especially if other responsibilities stress you out. Naxlex aims to ease the preparation process by providing interactive tools like study guides, videos, and quizzes.
We provide relevant questions on our practice TEAS exam and high-quality resources to help you pass the official TEAS exam on your first try. Our questions are 90% similar to official TEAS exams, and we guarantee you'll pass on your first try. Check our premium package here.
We can also help you with specific questions you find challenging. We've got you covered!