The TEAS test is a standardized exam used for pre-admission for students who want to study in nursing school. The TEAS test utilizes a grading system where test questions are assigned different point values. The test is one of the last steps required before students submit their program's application to nursing school. It evaluates a student's basic academic knowledge in sciences, English and language usage, reading, and math. Learn How to Calculate TEAS 6 Practice Test Score.
The TEAS is a high-stakes exam, meaning students may face consequences if they don't pass, like not being admitted into nursing school. This is why Naxlex dedicates all its resources to helping you pass your TEAS exam on your first try! So, who are we, and what do we offer?
About Naxlex
Naxlex is an amazing resource for nursing students, trusted by over 1 million nursing students. Naxlex has provided and continue to provide reliable content and support for nursing students looking to pass their TEAS exam on their first try. We provide reliable practice tests and tailored preparation material to help each student conquer their most challenging sections and topics of the exam.

Our goal is to ensure that every student is admitted into their preferred nursing program. Naxlex also offer several services, including an option of live tutoring on each student's area of weakness to assure them of a guaranteed pass. Pass our TEAS practice exam with a 90% pass rate, and you are guaranteed to ace your official TEAS exam!
Sign up for our premium package today!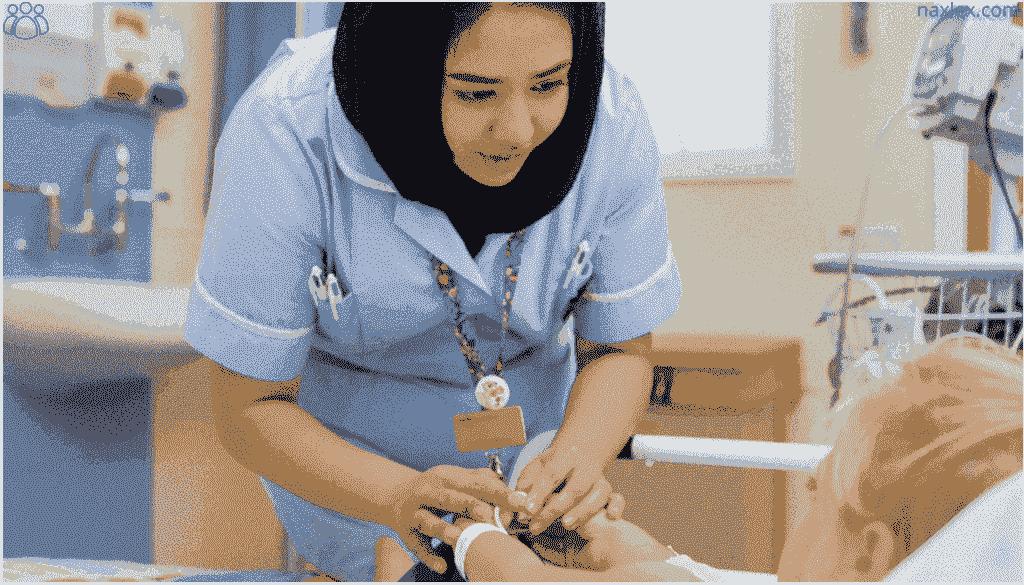 TEAS Test Scores
The importance of a good TEAS test score depends on which school you want to go to, and you should research your nursing program's definition of passing to get a better idea of what score you need to get. For instance, the TEAS passing score is 65%; however, this score may not be enough for admission into some programs.
While the average national TEAS score is 60%, students applying for an associate's degree program should score about 66%, while those applying for a bachelor's degree program should score about 70%. Students applying for more competitive programs should score between 80% and 91.3%, ranking them in the 10th percentile.
How to Calculate the ATI TEAS Practice Test Score
Students take ATI TEAS practice tests to determine their readiness and assess areas they need to improve. As such, our TEAS practice test is designed and scored similarly to the official test to provide accurate results and show the student's progress throughout their preparation process.
Like the official test, the timed TEAS practice test has 170 questions that students complete within 3 hours and 29 minutes (209 minutes). The practice test closely resembles the official exam, with each section scored out of 100. These scores are then combined to form a composite score on the same scale.
The steps to calculate your ATI TEAS practice test score include the following:
Determining the number of correct answers
Calculating your ATI TEAS practice test scores involves finding the number of correct answers provided in each section of the test. This includes determining each correct answer in the Science, Reading, English & Language Usage, and Math sections.
Correcting the correct answers to percentages
After determining the correct answers, you should convert them into percentages by dividing them by the total number of questions in each section and multiplying your answer by 100.
For instance, students who got 27 out of 36 questions right in the reading section should get their percentage by calculating the following:
(27/36)*100
To get 75%.
Calculating the section scores
Next, you should calculate each section score by consulting the TEAS 6 practice test score conversion table and converting the percentages to a 0-100% scale. For instance, individuals who got 78% will find that the percentage score corresponds to a scale of 84.8. You should repeat this process with the other sections.
Calculating the composite score
Calculating the composite score includes adding each section's scores and dividing the total by four. For instance, if you got:
English and Language Usage: 90
Reading: 75
Science: 80
Math: 85
Add all four scores and divide them by four to get your composite score of 82.5.
How the ATI TEAS scoring system works
The ATI TEAS test's grading system (known as equivalence) works by giving each question various point values. . Additionally, TEAS staff members use 20 questions from the test for internal purposes; however, students won't know which questions they are.
Want to pass your ATI TEAS exam on your first try?
Studying for your TEAS exam has never been easier, thanks to Naxlex's in-depth resources and support. We provide engaging learning material, including interactive videos, quizzes, and study guides. Our practice questions are 90% similar to the official exams, and we guarantee you a pass on your first try.
Try our premium package today!